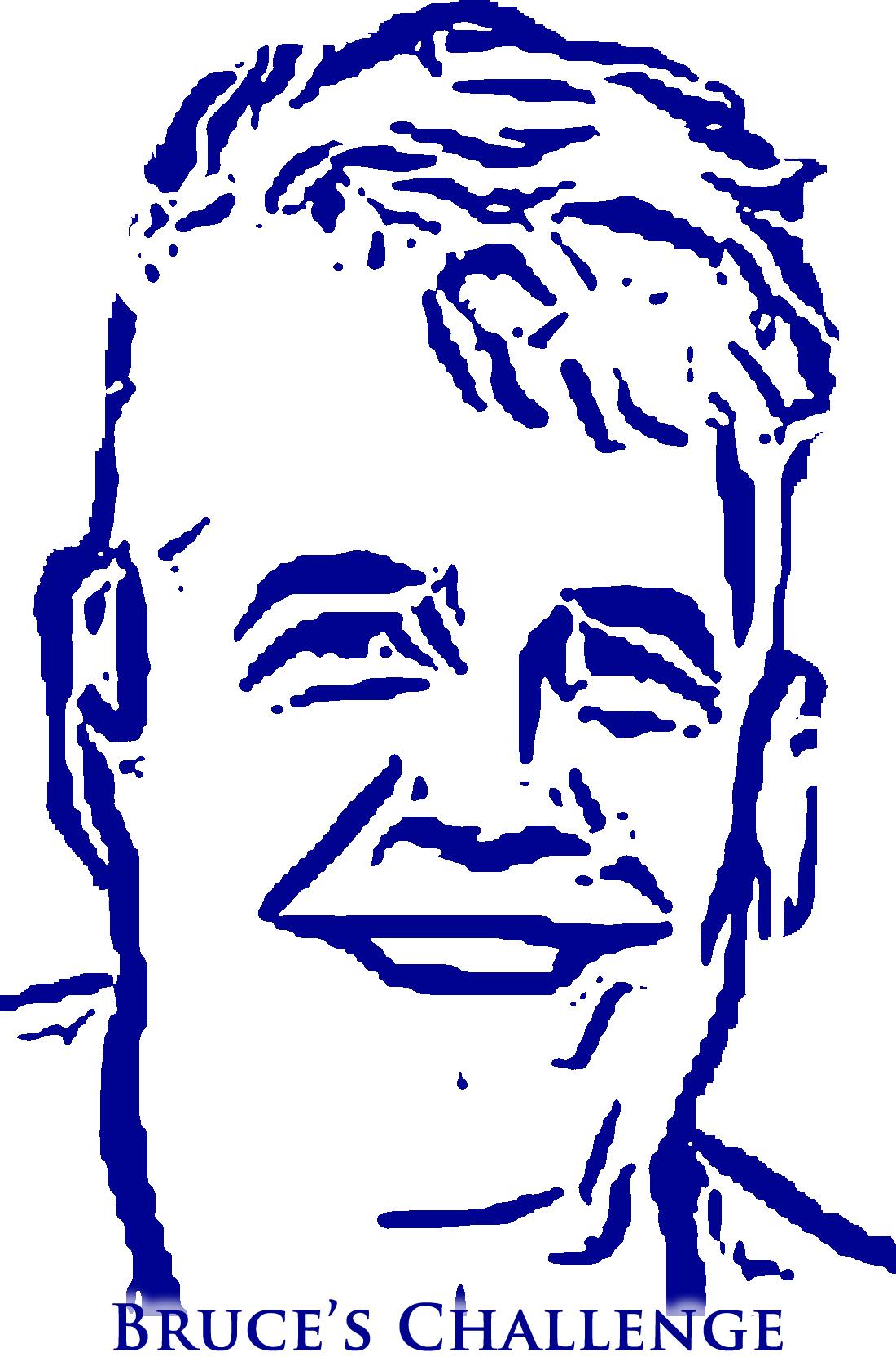 Welcome to Bruce's Challenge
We Need Your Help!
April 13, 2022 - WE DID IT!
We are close enough to our goal across all the social media platforms where I posted this challenge that I know we will be at or above our goal by Friday May 6, 2022. So, I am going to fulfill my promise to you to let a student on my bus color my hair any color or combination of colors you choose on Friday, May 6, 2022 at 5:00 pm Eastern Daylight Time. The event will be held at Hair Mechanix located in Delta, PA. This event will coincide with Give Local York's Giving Day.
What color or combination of colors won you ask?
You will have to wait until the event to find out. We added up the color votes from the comments across all platforms. We did our best to make sure there was only one vote per person. Votes were counted as one vote per comment per person. Likes of votes did not count as individual votes. The top three vote getters were very close. The two that did not win this time will probably be used in future events. Thank you so much for your support. Please remember to keep liking and sharing. I will be uploading new content videos soon.
November 24, 2021 - If you are interested in helping to prevent self harm and suicide you can help us by:
Like and share our videos.
Talk about the work we are doing to end suicide and self harm.
You can donate directly to us by going to donate.bruceschallenge.com or by texting "challenge" to 717.775.7108.
You can purchase merch at merch.bruceschallenge.com, merch.familiesrenewed.org, or merch.buildingbridgesforbrianna.com
Listen to your friends and family if they talk about suicide or self harm.
Talk to someone you can trust if you are engaged in self harm or are thinking about suicide.
Bruce's Challenge is a tiktok challenge to raise awareness of the work we are doing to prevent self harm and suicide in teens and young adults in the 10 to 24 year old age group. We will be releasing a series of videos during the last six weeks of 2021 in the hopes that the cumulative likes on those videos reaches 100,000. If that goal is achieved, Bruce and Matt will allow a student on Bruce's bus to color their hair any color or combination of colors chosen by the people who like and comment on the videos. The first two videos are from Bruce. The first introduces the challenge and the second having some fun with the outtakes from the production of the first video. The third video will introduce Matt to the challenge.
Ultimately it is Bruce's hope that this awareness will translate into funding for LifeBST, a suicide and self harm prevention initiative from Families Renewed, Inc., a faith based 501 (c) (3) non-profit charity that was created more than eight years ago to help children and families in crisis. The LifeBST initiative has support from educators who say it is about time someone did this, therapists who say it is a game changer for mental health as it relates to suicide and self harm, lawmakers and other politicians, and various healthcare and mental healthcare organizations. We are very excited to be working with WellSpan and WellSpan Philhaven on this initiative, and through them we are anticipating the possible involvement of PennState. We have also been assured by Wellspan / WellSpan Philhaven that the concept behind LifeBST is already evidence based, a fact which will significantly reduce the timeframe needed for implementation. To fully fund the first phase of this initiative and begin reducing the incidence of self harm and suicide, Families Renewed needs to raise $870,000. We are hoping to raise $250,000 of it before the end of 2021.
To learn more about Families Renewed, Inc., go to www.familiesrenewed.org.
To learn more about LifeBST go to www.lifebst.org.
Matt (Dorgan) is the father who lost his daughter, Brianna, to suicide on December 3, 2020. Matt is the visionary and creator of Building Bridges for Brianna, which is a series of events aimed at providing suicide awareness to the community, raising funds to fund our suicide prevention efforts, and raising funds to support families who need the financial support to fight self harm and suicide in their family. Matt as well as Building Bridges for Brianna are a part of Families Renewed. To learn more about Building Bridges for Brianna go to www.buildingbridgesforbrianna.com.